Join
Join our Citizen Science project and become a genome explorer!
At CNAG-CRG we are developing an app to discover the genomic alterations in cancer cells. We will build reference maps to understand the parts of the human genome that play a fundamental role in growth and development of cancer.
The project is open to citizen collaboration from the very beginning: Are you in?
–
EVENTS:
January the 23th, 2019: PRBB
March the 9th, 2109: Library Sagrada Familia Barcelona
March the 29th, 2019: ENTI-UB
May the 23th, 2019: CANODROMO Barcelona
Genigma
The human genome is composed of a sequence of 3,000 million letters. Genome sequence and folding in the space determine how our cells work. We know that in cancer cells interchanges and reordering of the genetic material (genomic translocations) occur, and modify the original sequence. Therefore, the interacting regions between different parts of the genome vary, and this can generate alterations in the essential functions of the affected cells.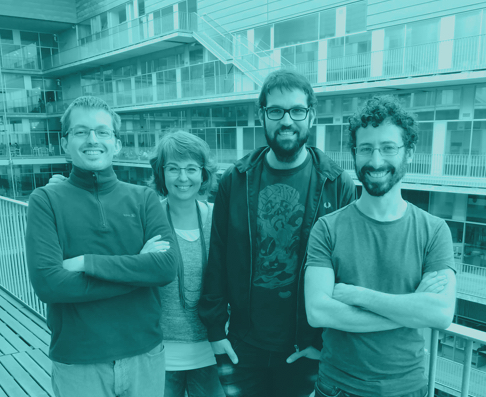 Project team: Marco Di Stefano, Elisabetta Broglio, Juan Rodríguez e Adriano Bonforti.