Join
Join our Citizen Science project and become a genome explorer!
At CNAG-CRG we have developped a game to explore the genomic alterations in cancer cells. We will build reference maps to understand the parts of the human genome that play a fundamental role in growth and development of cancer.
The project has been open to citizen collaboration from minute 0 and between 2019 and now (development and testing phase) more than 500 people have already participated. Now it's your turn!
We are preparing the launch of GENIGMA: follow us on social media so you don't miss any details!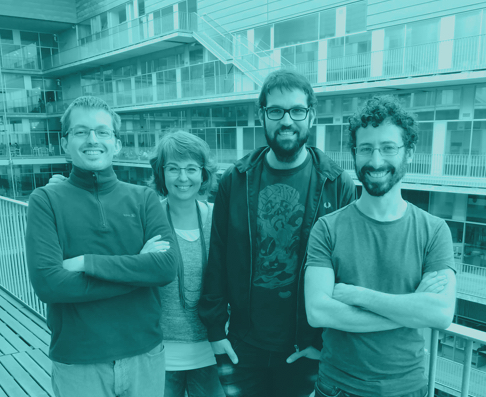 Project team: Marco Di Stefano, Elisabetta Broglio, Juan Rodríguez e Adriano Bonforti.