Join
A citizen science project to explore the human genome
As part of the ORION Open Science project, we have developed a game for smartphones to explore genomic alterations in cancer cells. We want to involve citizens in the construction of genomic reference maps that will allow us to understand which parts of the human genome play a key role in the establishment and development of cancer.
Since 2019, more than 500 people have collaborated in the co-creation and testing phases of the game. From January 2022, everyone will have the opportunity to collaborate with this research. Are you in?
Follow all the news of Genigma on the official website: genigmagame.app and social networks (Twitter, Facebook, Instagram)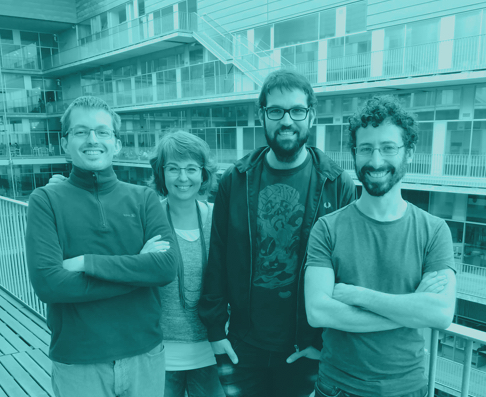 Project team: Marco Di Stefano, Elisabetta Broglio, Juan Rodríguez e Adriano Bonforti.